Hi been a while since posted anything but this build has been on the go for some time.
I manage to get a doner Volvo 6x2 mid lift an unfinished project off ebay stripped it
down and had spare scania 6x4 chassis to use as the Volvo chassis had many holes.
I fitted the axles and put the lift axle on the back.
Looking at the cab I decided to use it and cut 20mm out of the width but cut it
so I could use the rear panel as a whole.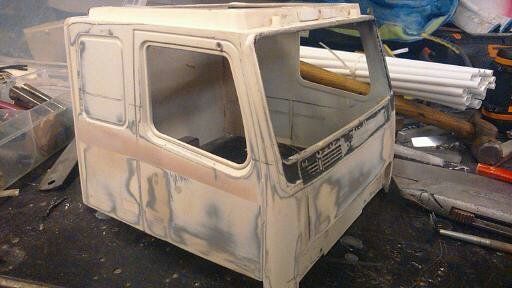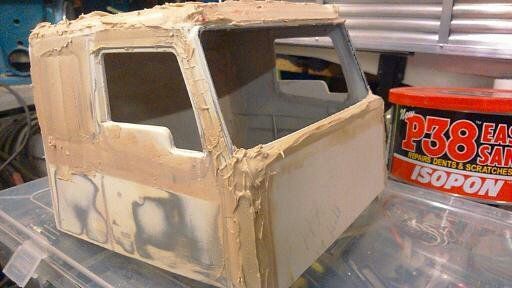 The headlights are cut out from the bumper off a globe liner
So this is as far as I've gotten to date